Above Ground Swimming Pool Liners & Accessories
Shop By:
Do I have an Overlap Liner?
Pools that are equipped with a liner clip underneath the top ledge require an overlap liner.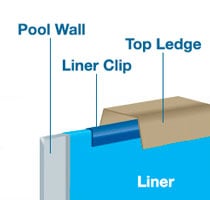 Do I have an Beaded Liner?
Pools that are equipped with a beaded receiver track underneath the top ledge require a beaded liner.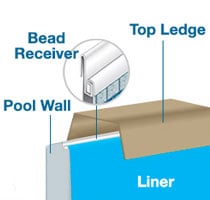 Overlap Expandable Liners
Select:
Do I have an Overlap Expandable Liner?
Expandable liners for deep end pools with 60 in. or 72 in. walls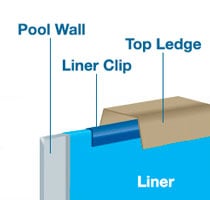 Rectangular Flat Bottom Liners
Select:
Do I have an Rectangular Flat Bottom Liner?
Specially made to fit Kayak and FantaSea on-ground pools.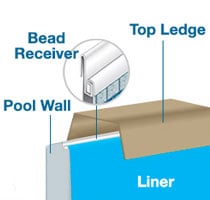 J-Hook Unibead Liners
Select:
Do I have an J-Hook Unibead Liner?
When you don't have a bead receiver, use the j-hook unibead to install your liner, which can easily turn into a beaded liner with bead receiver.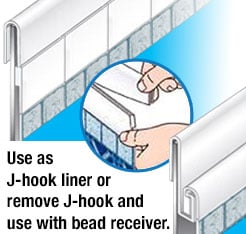 Liners Installation Accessories
Find everything you need to install your new above ground swimming pool liner.
Liners Guides
If you have a vinyl pool, the vinyl liner may need to be replaced every six to eight years. When it comes time to replace the existing liner, Doheny's is dedicated to working with you to customize and design the correct size and shape liner for your pool. A new liner can brighten your pool and give you an updated look. Signs That It's Time to Replace Your Pool Liner

DIY - How to Install an Inground Swimming Pool Liner

HOW TO INSTALL AN INGROUND POOL LINER You have finally decided on what type of pool you would like to install in your backyard. You've opted for the inground pool over the above ground pool. Now, you need to decide what type of material you would like your pool walls to be (vinyl, fiberglass, and/or gunite) it might be a good idea to either ask one of our Pool Supply Speciali
Compare Products
You have no items to compare.